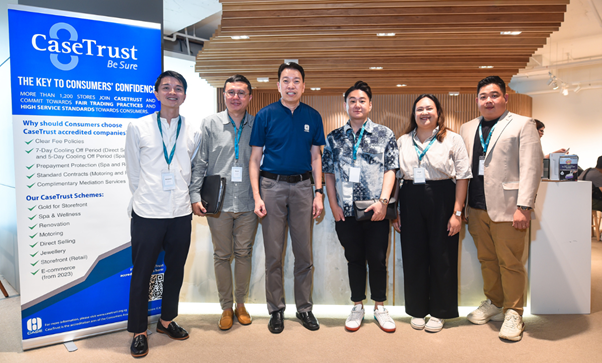 CaseTrust x Qanvast – Interior Design Ideas at the Qanvast Hangout: We're now working together to help consumers identify renovation contractors!
With this collaboration, Qanvast's 330,000+ subscribed consumers will be able to access the search function which allows them to find more than 60 CaseTrust-accredited contractors easily through the display of the accreditation mark on their listings.
Furthermore, we will also be working together to continue educating consumers on the benefits of CaseTrust and to encourage renovation contractors who are committed to fair trading to apply for accreditation.
We received more than 1,400 consumer complaints against renovation contractors in 2022, a 12% increase from 2021. Common complaints include unsatisfactory workmanship, delays in project completion and prepayment losses due to sudden business closure.
This collaboration between CaseTrust and Qanvast is one such initiative and complements our ongoing efforts with stakeholders such as the platform HomeMatch , which features solely CaseTrust accredited contractors, to promote consumer confidence.
Looking for home renovation services? Don't forget to check out CaseTrust-accredited contractors as they bring these benefits:
Deposit performance bond to safeguard consumers' deposits againts non-performance of contracts and business closure
Standard Renovation Contract which outlines each party's obligations and specifies work and payment schedules
Dispute resolution mechanism including participating in mediation for unresolved disputes