Let's build a
consumer-friendly Singapore
CASE handles consumer-to-business disputes, where the consumer may engage our services to negotiate with the businesses. Subsequently, CASE can assist you by liaising with the business to work towards an amicable settlement for a small fee.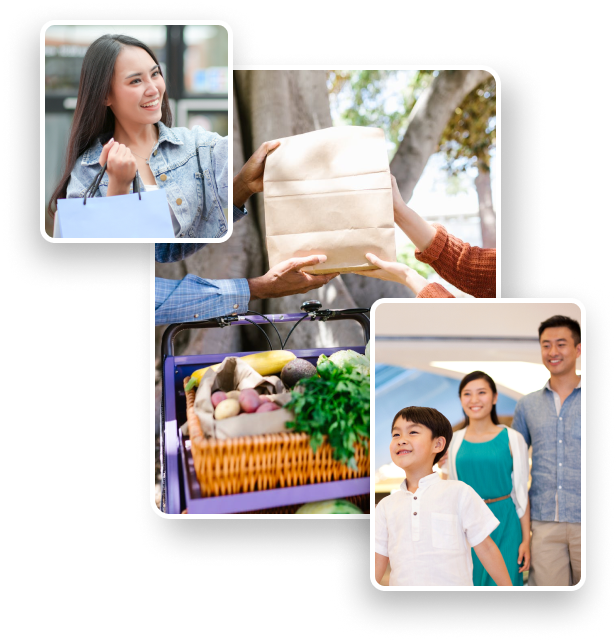 Complaint resolution process
Consultation
After submitting an online complaint, our Officers will assess your situation and advise you on the appropriate next steps.
You would then typically be recommended the following options:
Assisted Scheme*
Assisted scheme is currently only available for walk in appointment
File a case*
*Fees may apply
Resolving your Complaint via CASE
After the initial consultation, you can choose to be on our assisted case scheme or file a case. Both may incur a small fee.
You would then typically be recommended the following resolution method(s):
Assisted Scheme

CASE will help you draft a letter to the retailer to communicate your concerns and your ideal outcome. You will have to deliver this letter personally to the company and CASE will not follow up on the dispute on your behalf.
OR
To file a case

For CASE Members our Consumer Relations Officer will correspond with the retailer on your behalf to work towards an amicable resolution.

Should the matter reach a stalemate, our officer will advise you on your available options, such as mediation, escalating the case to the Small Claims Tribunals (SCT) or other legal recourse.
Mediation
Mediation is the next step in the dispute resolution process. Upon reaching a deadlock with the retailer, our Officers will propose that parties attend mediation. The mediation service serves as a speedy process for parties to negotiate, compromise and amicably resolve a dispute.
CASE mediators are professionals and they are trained in mediation. There are typically two mediators in one session and they will remain neutral and not take sides in the conflict.
Our mediation service has a success rate of approximately 70%, reaching win-win solutions for both parties. It is a more affordable option compared to litigation and mediation can be arranged within a short period. Each settlement signed is legally binding in court.
Submit a Complaint - Frequently Asked Questions
What are the documents required before making a complaint with CASE?
You should bring along the following:
Identity Card/Work Permit/Employment Pass/Student Pass/Dependent Pass
All documents relevant to your dispute, including but not limited to:
Any other supporting documents deemed necessary for your dispute
Proof of purchase/receipts/invoices
Contract signed with the retailer, if any
Any other supporting documents
Besides CASE, what other avenues do I have to resolve my complaints?
Small Claims Tribunals
The Small Claims Tribunals (SCT) of the State Courts resolve specific types of low-value disputes between consumers and suppliers.
Click here for more information on the SCT
Singapore Tourism Board
Tourists who wish to flag inappropriate retailer behaviour can do so by contacting the Singapore Tourism Board (STB).
Click here for more information on the STB
If CASE is a non-profit organisation, why do consumers have to pay for CASE to handle complaints?
CASE incurs operational and manpower costs. There are areas where consumers benefit from CASE initiatives without having paid for them. These include CASE's lobbying for consumer protection legislation, consumer education, product testing and surveys. CASE also provides free advice for consumers who reach us via our hotline, email or by walking into our office. However, if consumers want CASE to follow up on their dispute, they will need to become a CASE member to establish a relationship between the consumer and CASE so that we are then able to represent them in talks with the retailer. A nominal fee will be collected to cover the administrative costs of following up on their dispute.
I'm a tourist, what should I do if I have a dispute with a retailer?
Tourists who wish to flag inappropriate retailer behaviour can do so by calling the Singapore Tourism Board (STB) at 1800-736-2000 from Monday to Friday (excluding public holidays), between 9 a.m. to 6 p.m. daily or emailing STB at
Alternatively, you may call us at 6277 5100 to make an appointment to meet our CASE officers on Monday to Friday, 9 a.m. to 4 p.m. with the following documents.
Passport
Original invoice/receipt of your purchase
Any other supporting documents (such as signed agreement and credit card bill)
Our office is located at:
170 Ghim Moh Road
#05-01 Ulu Pandan
Community Building
Singapore 279621
What are the complaints that CASE can assist with?
CASE can assist with disputes involving an individual making a purchase of goods or services for personal/domestic use with a registered company in Singapore (Consumer to business disputes – C2B).
What are the complaints that CASE cannot assist with?
CASE is unable to assist with the below disputes
Business-to-business disputes
This includes any transactions between businesses and products or services purchased for business use. Should there be a dispute, you may consider checking with the
Small Claims Tribunals (SCT)
if you are eligible to make a claim via SCT.
Landlord and tenant claims
For disputes pertaining to deposits or rental issues, you should lodge your case with the
Small Claims Tribunals (SCT)
.
Shares, stocks, commodities and investments matters
Dealings in shares, stocks, etc.,are not consumer issues.
Traffic accident claims
If you have a dispute with another driver in an accident, we are unable to assist.
Claims against overseas companies
CASE has
partnerships with our overseas counterparts.
So if you have issues with the goods or services purchased overseas, we can help you if your dispute is with these countries.